I've been in digital marketing since 2010 when I first started my journey as an intern at an online marketing agency. Bright eyed and bushy tailed at the beginning of my journey, I knew stuff, about the world wide web, but I was very much in my nascent stages…
…there were things that just didn't matter like they do now; I wasn't worried about how I found a website, I didn't care for all the jargon – and it seemed like people who 'talked-tech' were in on some joke, or something…
Jump forward 6 years, and I feel – and act – very differently as an online marketer – Here are 10 changes in my digital etiquette since I started:


Hungry and not wanting to cook, I take to Google: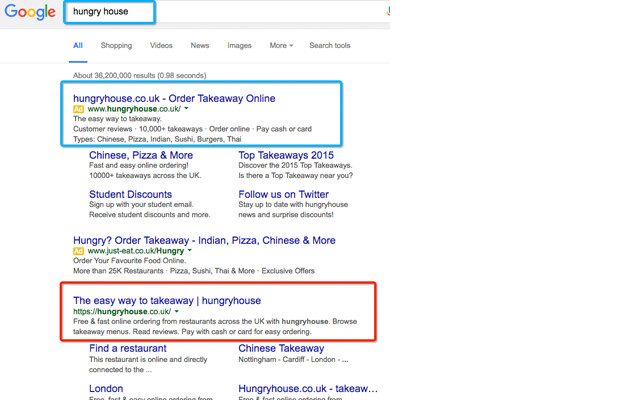 In blue, we have my search term, followed by the triggered PPC ad. In red, the organic result that exactly matches my search. As a 'newb', and for ease of use, I would probably click the first result, ignoring the fact it was an ad.
I don't do that anymore. I've been a PPC manager tasked with the mission of juggling multiple budgets and you never get used to the numbing pain of paying extortionate click-costs for branded keywords. I liken this to working in fashion-retail and having to deal with re-folding and hanging clothes umpteen times a day – now, as a regular high-street shopper, I always tidy up behind me.
If you care at all, you wont click the ads.


Don't be this girl: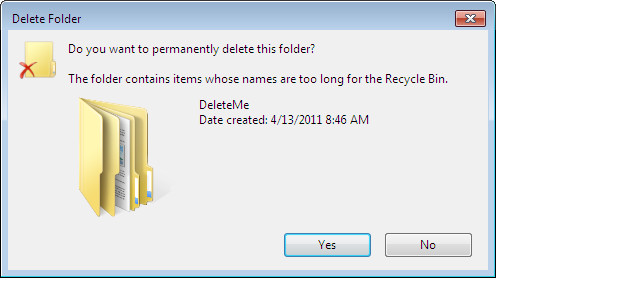 Generally nobody else cares about the ill-named files spread across your cluttered desktop – until they need those files, too.
Think about referencing an image from an email received months ago, and having zero idea how to find it because it's been named: 'finalcopythirddraft11.jpg' – Nightmare!


Like friendly bacteria, documents multiply rapidly. This makes filing a necessary evil. The last thing you need when your boss is asking for a document from one year ago ASAP, is to be rooting through your hard-drive with ⌘+f as your only fallback…


Perhaps it's a little compulsive of me, but I really dislike long, unsightly web links. We live in a world of URL shortening software, so I often wonder what reason people have for including them in their articles, their emails or their lives. Bitly is your friend. Or just hyperlink the anchor text (oops, did I just breach #5?)


Outside of discussing your expertise with colleagues in the same field, when do you actually need to "jargon-ise" in conversations? No really, WHEN does the use of a 6 letter acronym help the average Joe? Just be clear about what you mean and you'll get your point across. If you want to show off, do it by knowing your topic well enough that you can explain it clearly.


Web developers. Web designers. Network engineers. Internet service providers. Web hosting customer services people. Without these guys your online efforts are NOTHING.
Respect them.


Gone are the days I overlook a well thought out tutorial. Not because I need them more than ever, but because being in a position of sharing tips and advice is harder than it looks.
Experience of something makes it seem easy when often, it's not easy – it's simple.
Simple vs. Easy
Simple is tying a shoelace as a necessity of wearing laced-shoes.
Easy is doing it with your eyes closed because you do it everyday.
Simple is telling a toddler to tie her shoes.
Easy fails – because she's only ever had velcro fastenings.
Terrible analogy aside, how do you explain this process without looking like a jerk because you feel she should already know why it's important? How do you sympathise with the feeling of not-knowing how essential a certain process is?
All reasons why a good tutorial is not something to be overlooked.


My rationale: Authors write web content > content is King > therefore authors are worth gold.
Be nice to people wanting to supply good content. You need it, so you need them.

Social share buttons aren't just for decoration. People want clicks, posts, embeds and trackbacks for their hard work (ahem) – so why not oblige them? If the work is good, acknowledgement of it will only prompt the owner to continue. If you learned from what you found, why not give others the chance, too?


Resistance is futile. Google owns the internet. Sure there are competitors out there doing great work, but they ain't Google. Ignoring the basics will leave you in hot water with the worlds most powerful search engine as your enemy. You don't want that, so ensure you're keeping up with SEO best-practices like avoiding spam, creating valuable content and sharing it, ethically.
Categories: ? Digital marketing advice Learning and Materials
Martina
Martina is a Digital Marketing consultant, developing cross-channel techniques since 2010. This blog explores industry developments with real-life application.